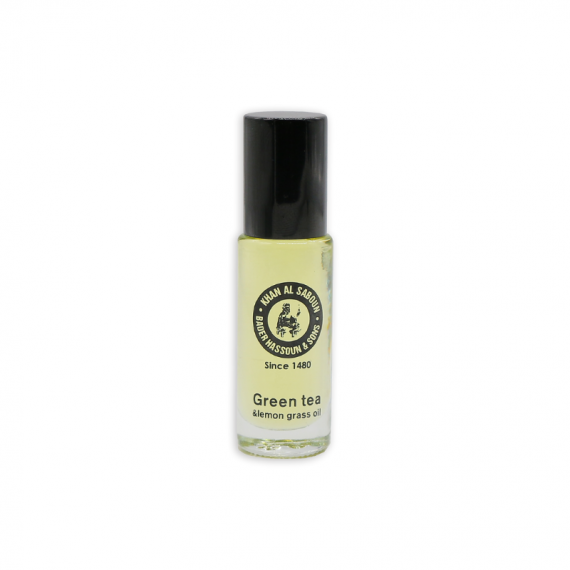 Khan Al Saboun Green Tea & Lemon Grass – 5 ml
    It infuses the scent with irresistible freshness.
    Ultra-moisturizing and will astound you with every use.
    Exquisite fragrance.
    Gives soft and fresh feeling.
    Absorbed by the body into the pores leaving it beautifully scented and moisturized.
    Play an important role in gaining an irresistible freshness.
    It can also be used for intimate places.
    It is suitable for all skin types.