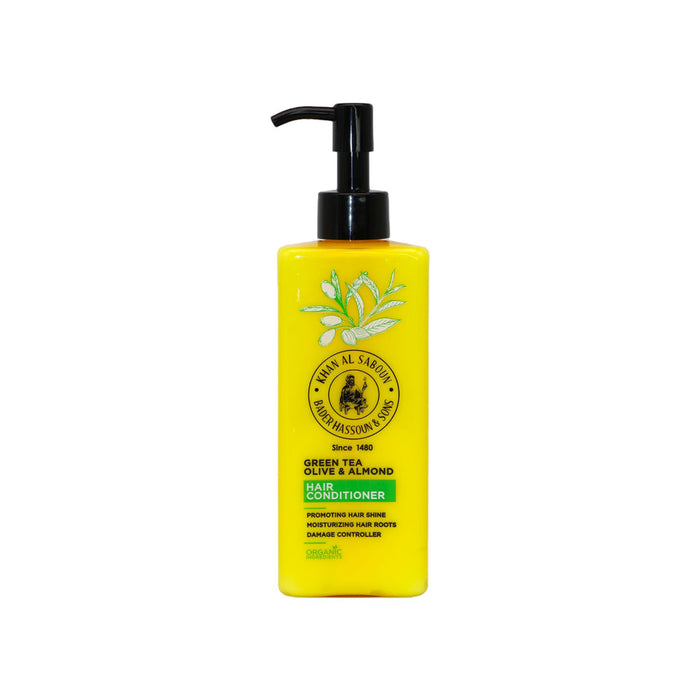 Khan Al Saboun Hair Conditioner 250 ml
The secret for perfect hair. Enviable shine and sensational scent. Created for daily use. It offers a wealth of benefits for your hair. Necessary vitamins and nutrients to the hair and scalp. It softens your strands and restores their vibrancy and elasticity without weighing your hair down. Make it look instantly healthier, manageable and beautifully hydrated and voluminous. It is a pure organic added value for the hair studied delicately and developed from the old alchemists of tripoli.
Application
apply one pump on your hair and massage it gently then wash your hair. Repeat it once daily for best result.
Ingredients
Aqua, Prunus Amygdalus Dulcis (Sweet Almond) Oil, Olea Europaea (Olive) Fruit Oil, Tocopherol (Vitamin E), Coconut Extract, Camellia Sinensis (Green tea) Seed Oil, Cetrimonium Chloride, Cetostearyl Alcohol.