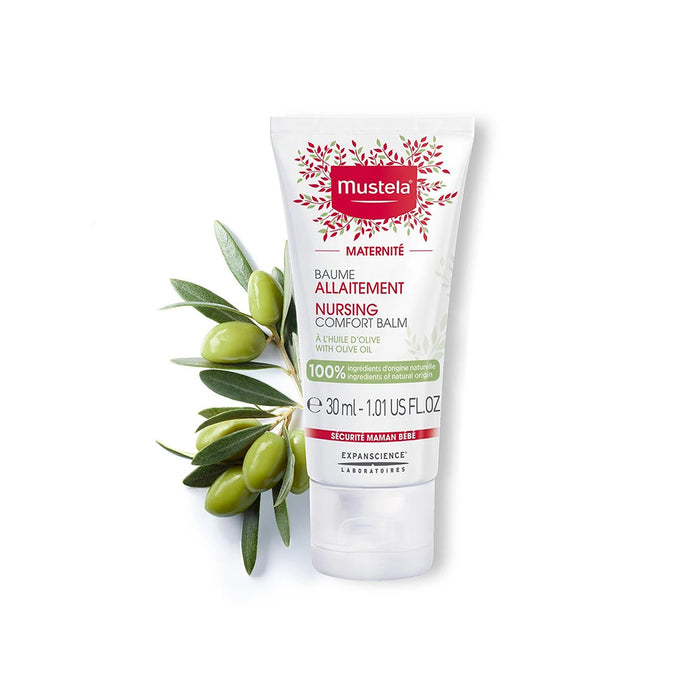 Mustela Nursing Comfort Balm-30 ML .
Mustela Nursing Comfort Balm-30 ML is a soothing and restorative nipple cream that keeps skin comfortable while breastfeeding. Specially formulated to protect sensitized nipples, it soothes and helps to restore the skin, to enable new mums fully enjoy breastfeeding. Fragrance-free and made of 100% plant-based ingredients, its key ingredient is Olive oil, known for its nourishing properties.
Key Components
Olea Europaea (Olive) Fruit Oil.
Glycerin.
Aqua/Water/Eau.
Tocopherol.
Indication
Nipple cream.
How to use
Apply a good layer on the nipples after each feed. You don't need to rinse off the balm, it will protect the nipples until the next feed.Re-apply after each feed. Before each feed, make sure your nipples are clean (no "pills" from your cotton bra, no cream clumps etc.).Clean your nipples with water if needed.