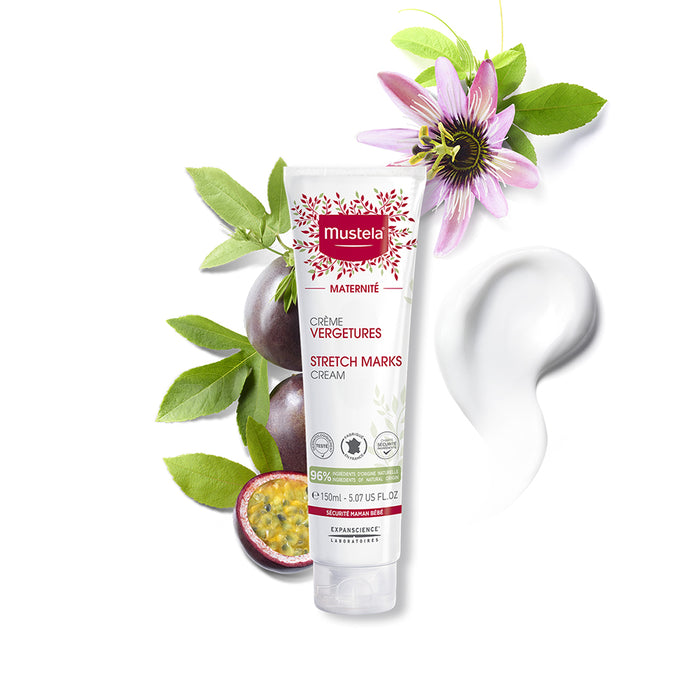 Mustela Stretch Marks Cream 150ML
Mustela Stretch Marks Cream 3 In 1-150 ML Applied throughout pregnancy, our Stretch marks cream works to prevent and limit the appearance of stretch marks. It moisturizes and soothes tingling skin sensations. Extracted from maracuja oil, our key active ingredient permits pregnant women reinforce skin elasticity and keeping it soft and supple.
Key component
Avocado oil.
Avocado peptides.
Indication
Stretch marks cream.
How to use
This cream can be used morning and evening as soon as the first month of pregnancy. It can be used during breast feeding. Press the tube to collect a small amount of cream in your hand. Apply on belly, thighs, buttocks and breasts (stay hygienic on the breasts if breastfeeding). Do not apply on the caesarean scar. Get dressed! No need to wait, this cream is non-greasy and non-sticky.