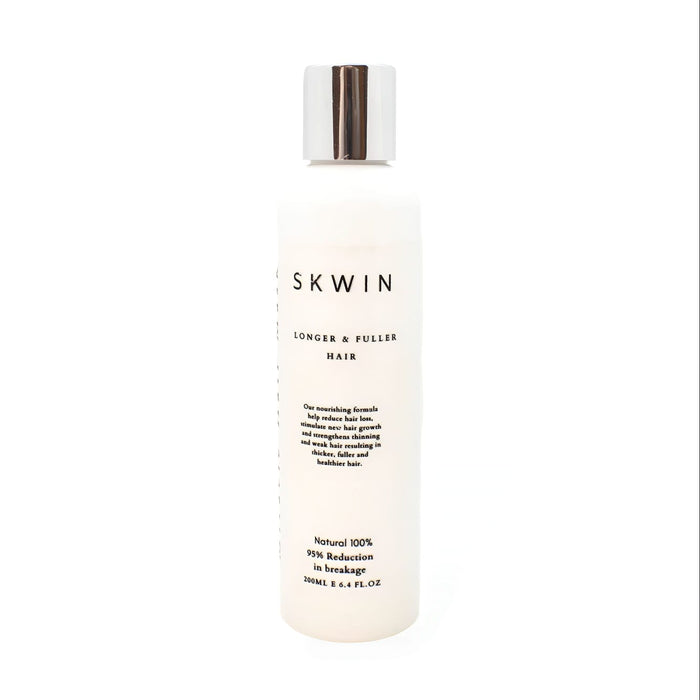 Skwin hair oil is a nourishing formula help reduce hair loss, stimulate new hair growth and strengthens thinning and weak hair
Directions:
Apply the Skwin Hair Oil twice per week onto your scalp, from mid length till ends & massage with fingertips using a circular motion.
Leave it for 5 hours then rinse well with shampoo.
OR
You can cover with a towel or shower cap and leave on overnight.