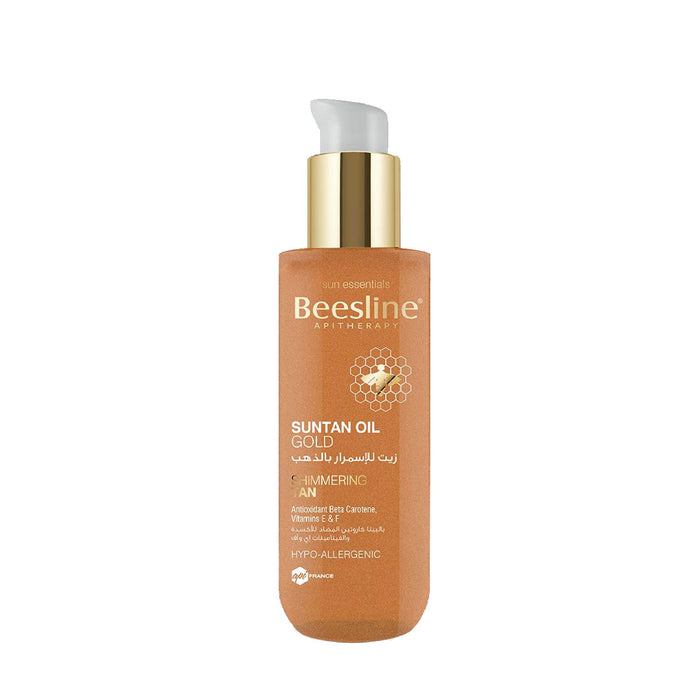 Beesline Suntan Oil Gold-200ML
Beesline Suntan Oil Gold-200ML is an all-natural blend of healthy shimmering oil for deep tanning. Beeswax & gold protect & thoroughly hydrate the skin for a safe & long-lasting tan. 
Key Components
Sweet Almond Oil, Sesame Oil, Sunflower Oil, Coconut Oil, Beeswax, Cocoa Butter, Wheatgerm Oil, Provitamin B5, Vitamin E & Gold.
Indication
Tanning oil.
How to use
Apply generously on the body before sunbathing. Reapply regularly.
Benefits
All natural. Freshly made. Deep tan. Shimmering glow.