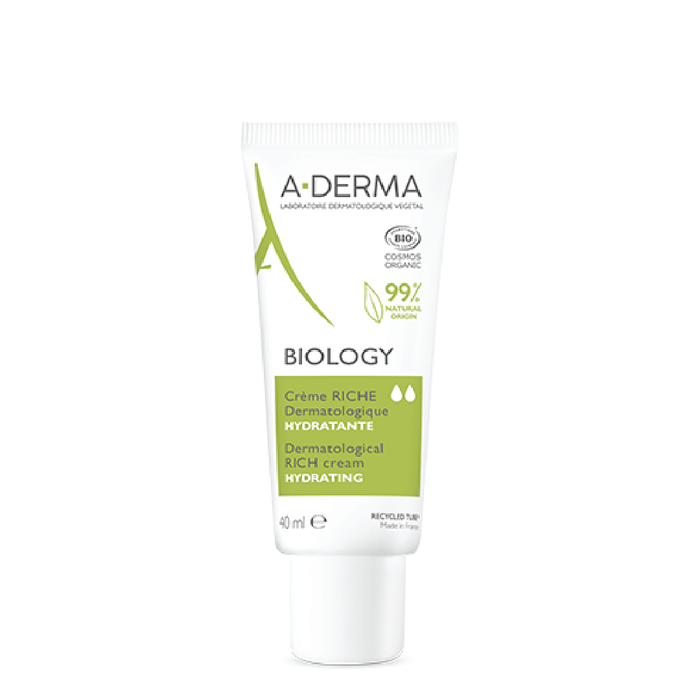 Aderma Biology Hydrating Rich Cream 40ml
Aderma Biology Cream Hydrating-40 ML developed to hydrate and rebalance fragile dry skin, the dermatological rich cream hydrating is a unique and innovative face care product, both dermatological and certified organic. Its creamy and fresh texture hydrates for 24 hours and strengthens the skin barrier.
Key component
Organic Rhealba.
Oat Sap.
Dandelion Extract.
Indication
Ideal for hydrating fragile skin on a daily basis.
 How to use 
Can be applied once or twice a day on the face.