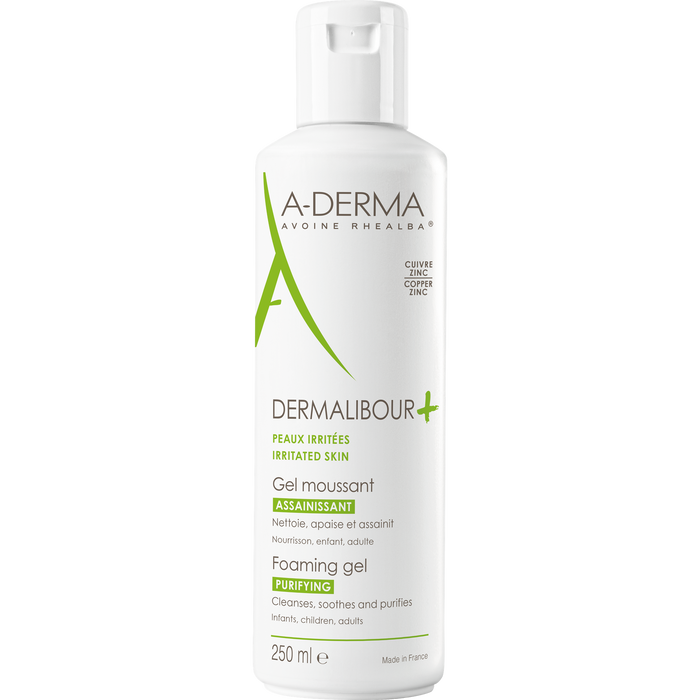 Aderma Dermalibour + Foaming gel
It gently soothes and cleanses upset and irritated skin. Creamy and intense, its delicate foam is suited for use on the face and scalp. It doesn't sting the eyes. Rinse with clean water.
Key Components
Zinc, Rhealba® Oat Plantlet extract, and Ultra-gentle surfactants.
Indication
Irritated skin.
How to use
Creamy and intense foaming gel suitable on the face and scalp.
Benefits
Doesn't sting the eyes.
It contains antibacterial agents that minimize the risk of bacterial proliferation.
High tolerance, tested under dermatological, pediatric, and gynecological control.
Physiological ph.
Volume
250 ml