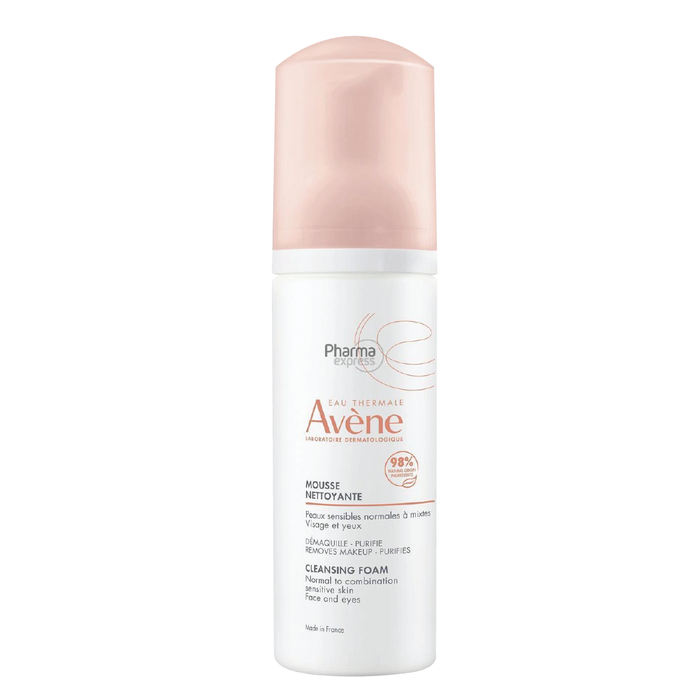 Avène Cleansing Foam 150ML
Avène Cleansing Foam 150ml cleanses, removes make-up and eliminates impurities and sebum excess.\r\nIts cleansing astringent basis tightens pores. The glutamic acid is a way to balance sebum production. Moisturising agents confer flexibility to the skin.\r\nRich in Avène Thermal Spring Water, it brings soothing and anti-irritant properties.\r\n\r\nThis cleansing foam lets on the skin a fresh sensation.\r\n\r\nSoap-free. Hypoallergenic. Non comedogenic. Paraben-free.
Application
Apply the product on the face (wet or not). Massage it with fingertips insisting on the forehead, nose and chin and rinse it.\r\nIndication: Clean face and eyes. Sensitive skins, normal to combination to oily.
Ingredients
Avene Aqua, Sodium Cocoamphoacetate, Sodium Cocoyl Glutamate, Lactic Acid, Citric Acid, Disodium Edta, Parfum (Fragrance), Glutamic Acid, Propylene Glycol, Sodium Benzoate, Sodium Chloride.