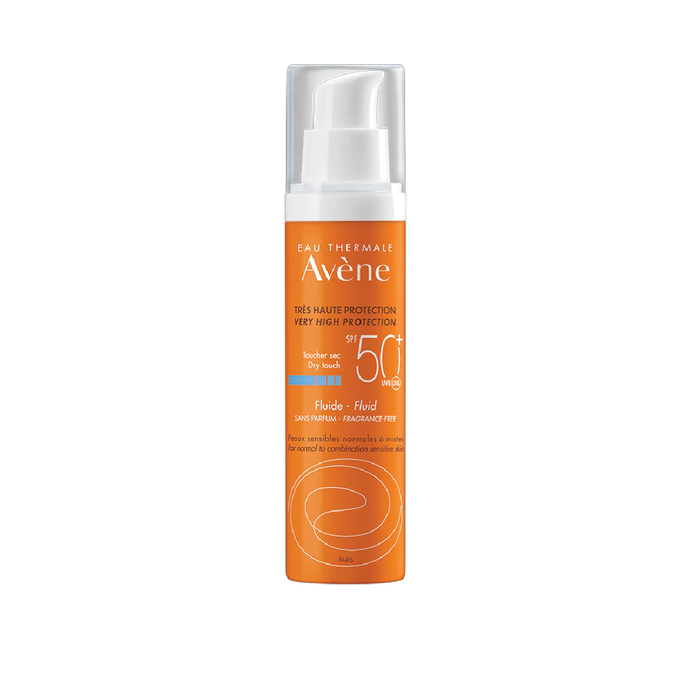 Avene Fluid SPF 50+ 50 ML . 
Avene Fluid SPF 50+ 50 ML: The SPF 50+ Fluid offers very high sun protection for normal to combination sensitive skin exposed to intense sunlight and/or still prone to sunburn. Its light and invisible texture, leaves the skin with a non-sticky and non-shiny finish.
Key Components
Provitamin E
Avene Thermal Spring Water
Indication
Optimal UVB and UVA protection for the face
How to use
For easy application, spread over your fingertips and dab onto your face and neck. Then smooth.