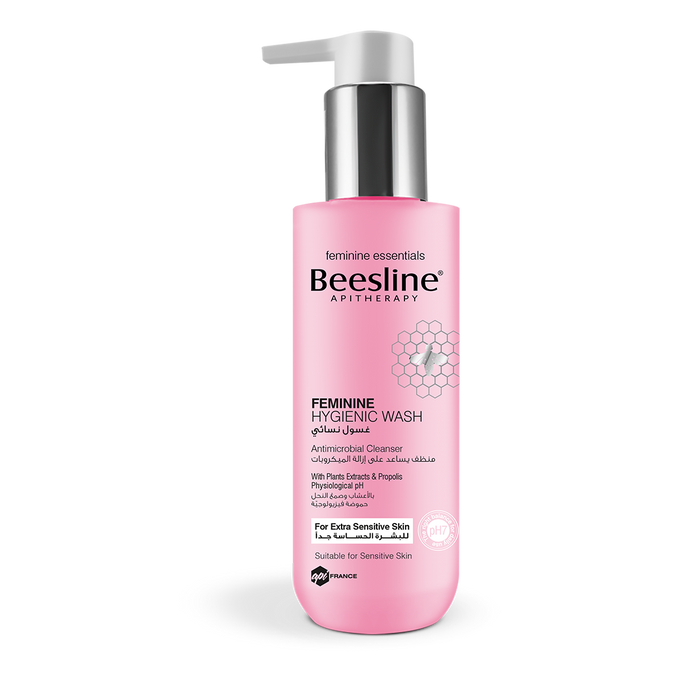 Beesline Feminine Hygienic Wash 200ml - For Extra Sensitive Skin
Skin Type: For Extra Sensitive Skin

Concern: Personal Hygiene

Properties:
Beesline Feminine Hygienic Wash is a natural daily wash that gently cleanses the skin without disrupting the delicate pH level of the vagina. Prevents odor, soothes sensitive skin & restores moisturize.

Expected Results:
Soothed Skin
Clean & Fresh Feel

Active Ingredients: Vegetable Glycerin, Honey, Nigella Seed Oil, Oat, Thyme, Lactic Acid, Sage, Sodium Lactate & Propolis.

Free From: Alcohol, Parabens, Sulfates, Phthalates, Silicones, Petrochemicals and ingredients of animal origin ( except bee by-products).

Direction of Use:
1. Can be used daily.
2. Lather with lukewarm water.
3. Gently massage onto intimate skin.
4. Rinse well.