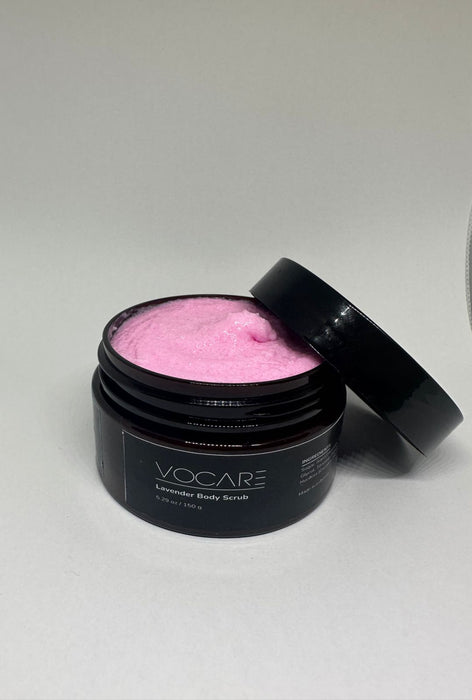 Vocare Lavender Body Scrub
Wet your skin with warm water. Apply a small amount of body scrub onto your fingertips. Gently massage the scrub
onto your skin in circular motion for 1-2 minutes, focusing on dry or rough areas. Rinse your skin thoroughly with warm
water. Pat dry with a towel. For best results, use 1-2 times per week.
Caution: Avoid contact with eyes and sensitive areas. If skin irritation occurs, discontinue use immediately. For external
use only. keep out of reach of children.