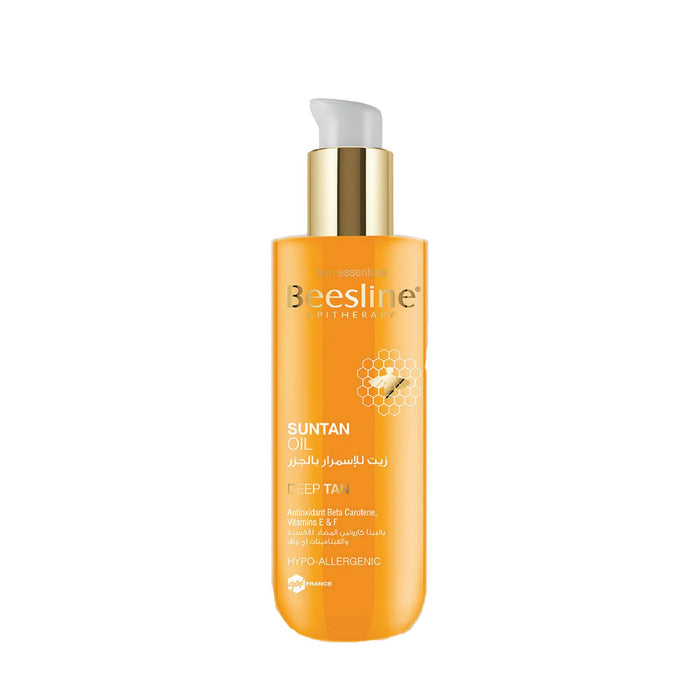 Beesline Suntan Oil-200ML
Beesline Suntan Oil-200ML is a 100% natural, nutrient-rich formula abundant in fresh carrot extract, beeswax & precious oils to ensure a safe, deep & long-lasting tan. Locks in moisture, hydrates the skin & enhances its elasticity.
Key Components
Sweet Almond Oil, Beeswax, Carrot Oil, Coconut Oil, Wheatgerm Oil & Vitamin E.
Indication
Tanning oil.
How to use
Apply generously on the body before sunbathing. Reapply regularly.
Benefits
All natural. Freshly made. Deep tan. Supple skin.