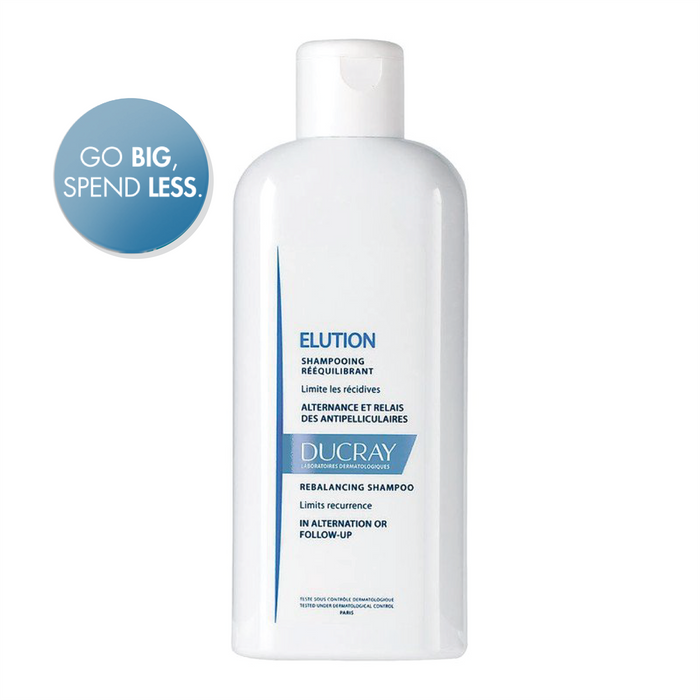 Ducray Elution Rebalancing Shampoo 2 sizes
Your scalp can be weakened during or after an anti-dandruff treatment. Thanks to its especially gentle cleansing base, combined with its soothing actives, the Elution shampoo gently cleanses your scalp and reduces the risk of recurring dandruff.
Key Components
Zinc Gluconate
Glycine
Vitamin B5
Indication
Anti-Dandruff Treatment Shampoo
How to use
Apply to a wet scalp.
Massage gently. Rinse.
Reapply and leave on for a short while.
Use as often as needed.
Rinse in case of contact with eyes. Starting 18 years old.
Benefits
Prevents recurring dandruff.
Hair has more volume.
Softens the hair.