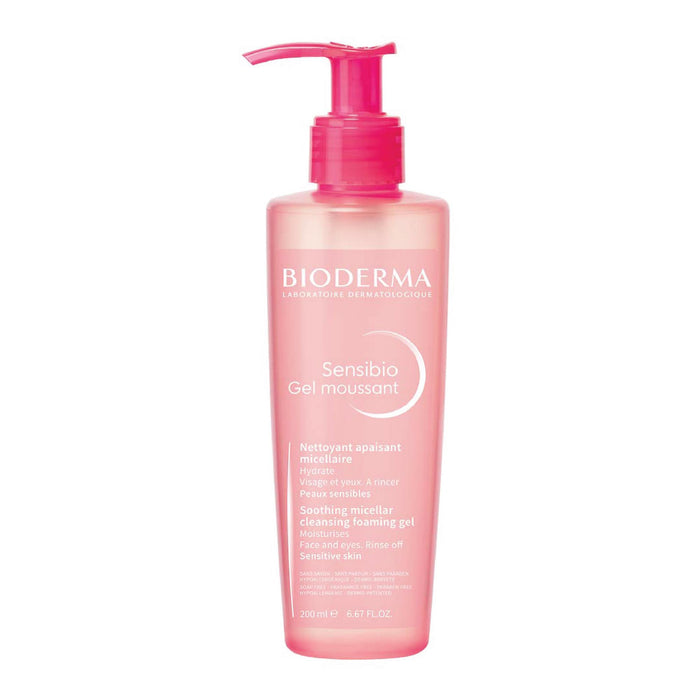 Bioderma Sensibio Cleansing Foaming Gel-200ML
Bioderma Sensibio Mild Cleansing Foaming Gel is a cleansing gel suitable for even the most sensitive skins and people that enjoy cleansing the face with water. With a safe formulation that helps boost skin integrity. 
Key Components 
Sodium Cocoamphoacetate, Propanediol, Citric Acid, Glyceryl Oleate. 
Indication  
Cleanser For Sensitive Skin. 
How To Use  
Apply Bioderma Sensibio Mild Cleansing Foaming Gel onto wet skin, gently massage to produce foam and rinse with lukewarm water.
Benefits  
Soothing properties, 
Removes makeup and all impurities, 
Suitable for eyes and face area and can be combined with a micellar water to ensure the skin is completely cleansed.