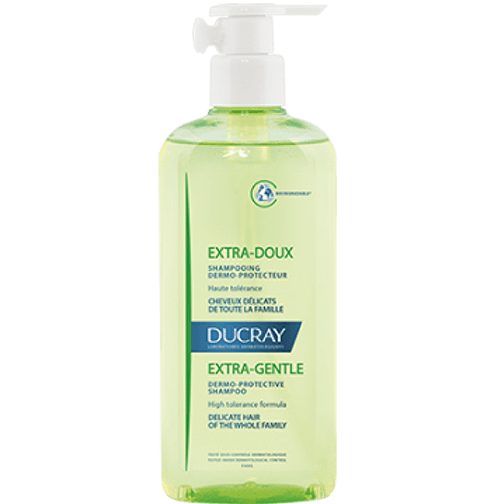 Ducray Extra-Gentle Dermo-protective shampoo-400ML
This shampoo can be used on the entire family. This shampoo has a gentle formula that protects the scalp and tames the hair, restoring strength, beauty and shine. Its biodegradable formula was designed to minimize environmental impact. Does not sting the eyes.
Key Components
Vitamin E
Detangling and anti-static agent: Inulin
Indication
Normal and delicate hair.
How to use
Apply Extra-Gentle to wet hair.
Lather. Rinse.
Reapply and leave on for a few minutes.
Rinse thoroughly.
Use as often as needed.
Benefits
1- Easy to apply.
2- Easy to rinse.
3- Restores beauty and shine.