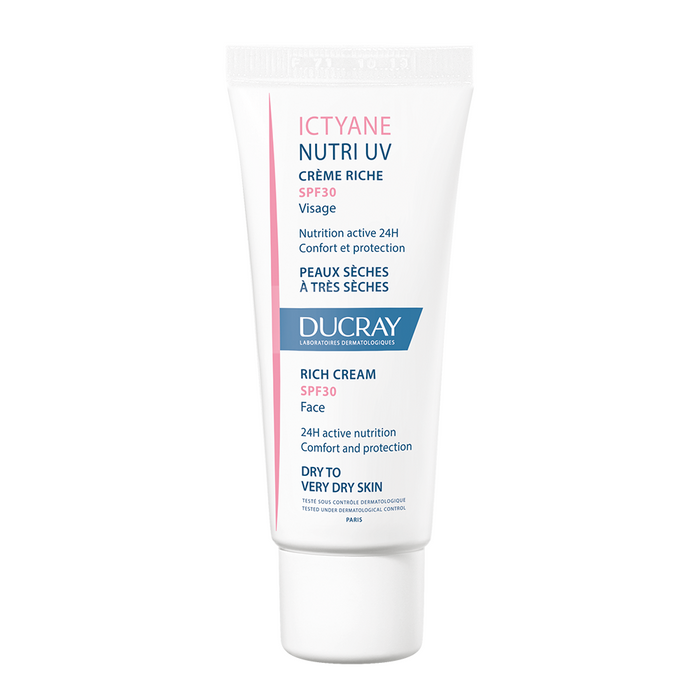 Ducray ICTYANE NUTRI RICH CREAM SPF30 40 ML
Moisturizer rich Spf30 that combines Acefylline and oil of Abyssinia. Operating in the epidermis to the skin again synthesize their lipids and its factors of lifelike moisture.
Day after day, the climate and stress weaken the skin barrier, which promotes dehydration. Skin feels tight and less supple, and needs soothing care. With the combination of Acefylline + Abyssinian oil, the ICTYANE NUTRI range focuses its efforts on nourishing dry to very dry skin, to provide daily comfort and suppleness
Apply to the face and neck every morning. In the case of intense or prolonged sun exposure, use a specific sunscreen.