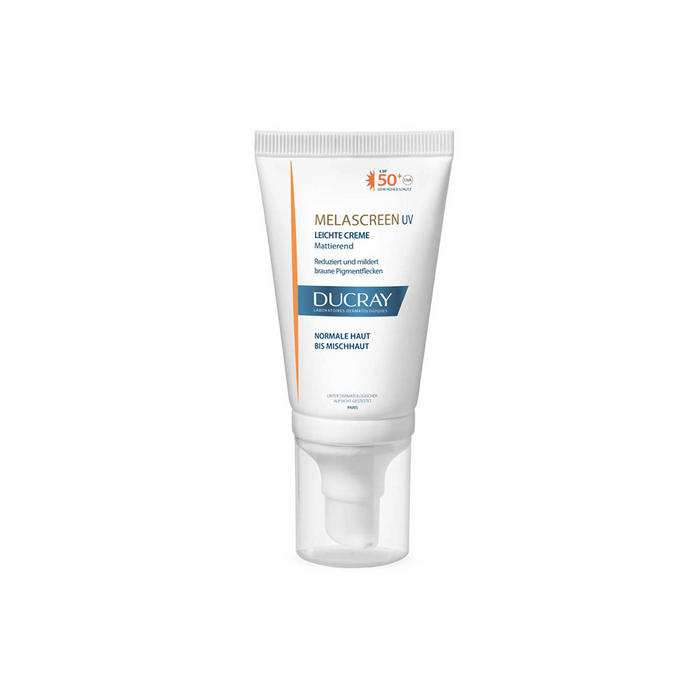 Ducray MELASCREEN UV LIGHT CREAM SPF50+ 40ML
This photoprotective cream helps limit and reduce sun-induced hyperpigmentations. It has a light, fine texture and also contains vitamin E, a powerful anti-oxidant that prevents the damaging effects of the sun. In cases of hyperpigmentation, apply every day, all year round.
How To Use:
Apply evenly: 5 to 6 doses on the face, 9 to 10 doses on the neckline, 1 to 2 doses on the back of the hands. Reapply every 2 hours in intense sunshine. Apply every day, all year round.

Avoid contact with the eyes.

Rinse in case of contact with eyes.

Avoid exposure during the hottest hours, from 11 am to 4 pm.

Wear protective clothing (wide-brimmed hat, sunglasses, T-shirt, etc.).