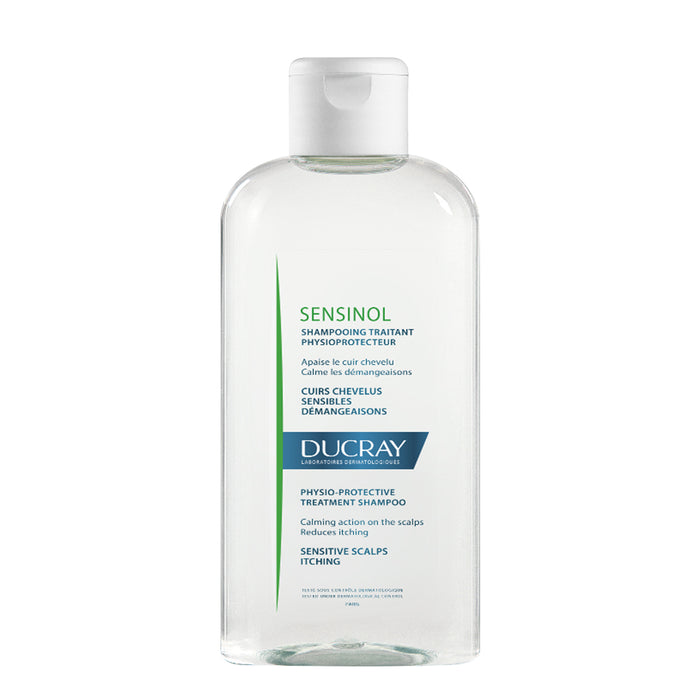 Ducray Sensinol Physio-Protective Treatment Shampoo 200 ML
This gentle and soothing shampoo calms the most sensitive scalps. Its high-safety, hypoallergenic formula soothes itching after the first use and provides immediate comfort.
Key Components
Polidocanol
Very gentle cleansing base
Fragrance-free, Paraben-free, Colorant-free, Alcohol-free, Hypoallergenic
Indication
Sensitive Scalp
How to use
Apply to damp hair, massage delicately and rinse.
Reapply and leave on for 2 to 3 minutes. Rinse.
Use as often as needed (at least 3 times a week).
Rinse in case of contact with eyes. Starting 6 years old.