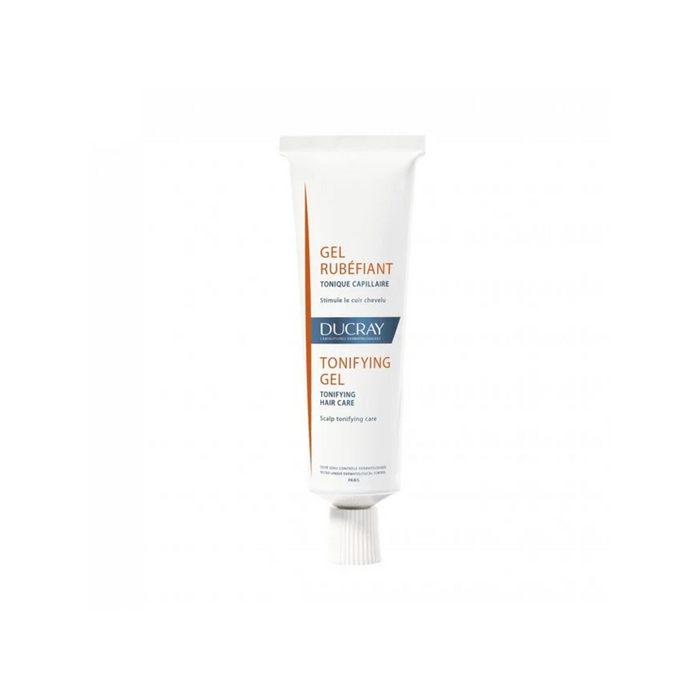 Ducray Tonifying Hair Care Gel Rubefiant .
e Tonifying gel stimulates the hair and helps nourish the hair bulb. It fortifies the scalp and revitalizes hair with its tonifying, rebalancing properties.
Key Components
Methyl Nicotinate
Natural Essences
Alcoholic Gel 70°
Indication
Hair Loss
How to use
Apply the gel to the affected area(s). Massage lightly.
Do not rinse
Use once a day.
Keep out of reach of children.
Avoid contact with the eyes. Starting 18 years old.
Benefits
1- Very good tolerance.
2- Helps nourish the hair bulbs.
3- Stimulates the scalp.