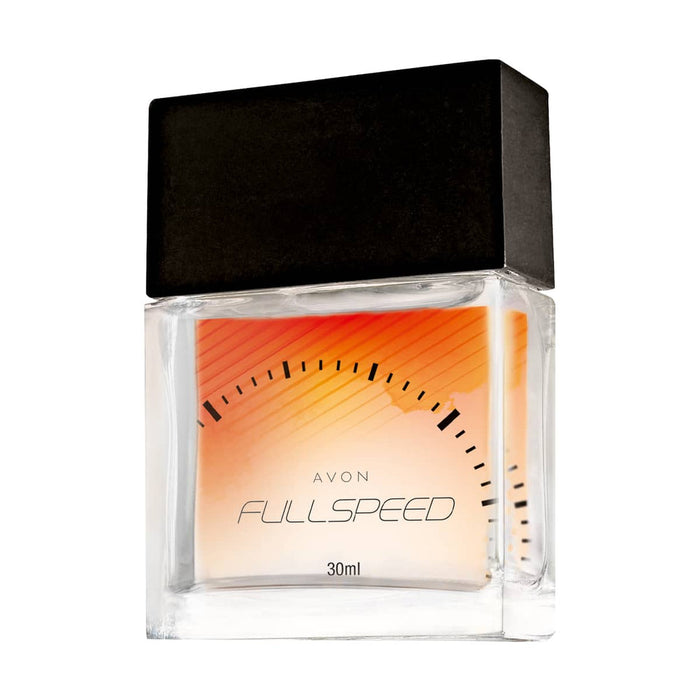 Avon Full Speed Eau de Toilette Travel Size 30ml
Engineered for excitement, Full Speed is developed with an exclusive Adrenaline Accord that makes Full Speed the #1 selling Avon male fragrance.
It's time to feel energised, a fresh cool scent, speed up and feel alive with Full Speed Eau de Toilette. The Vodka Tonic brings a vibrant experience, cypress adds an arctic chill and the remarkable impression of sandalwood completes this fusion, leaving a lasting impression. Let's get over the finish line with this powerful scent.
Scent type: Cool and spice ingredients completes a fresh scent.
Key notes:
    Top: Juniper fruits, iced vodka, green notes.
    Middle: Cardamom, cypress, citruses.
    Base: Cedar, sandalwood, musk.
Full Speed Eau de Toilette is a fragrance for a man who loves risk, lives fast, and boldly conquers the world. The explosive beginning of the composition smells like a frozen cocktail of strong alcohol with juniper fruit and fresh, green notes. The hot, vibrant heart of Full Speed combines energetic, refreshing citrus with hints of cardamom and cypress. The whole composition rests on a pleasant, slightly quieter musky base.
When creating Full Speed Eau de Toilette, we found an inspiration in the euphoric feeling that an extreme sensation brings. The sudden rush of adrenaline when you push the accelerator to the floor and go full speed ahead – we wanted to capture that energy and excitement.
Size: 30ml.
How to use:
Spritz Full Speed Eau de Toilette Travel Size 30ml on pulse points.