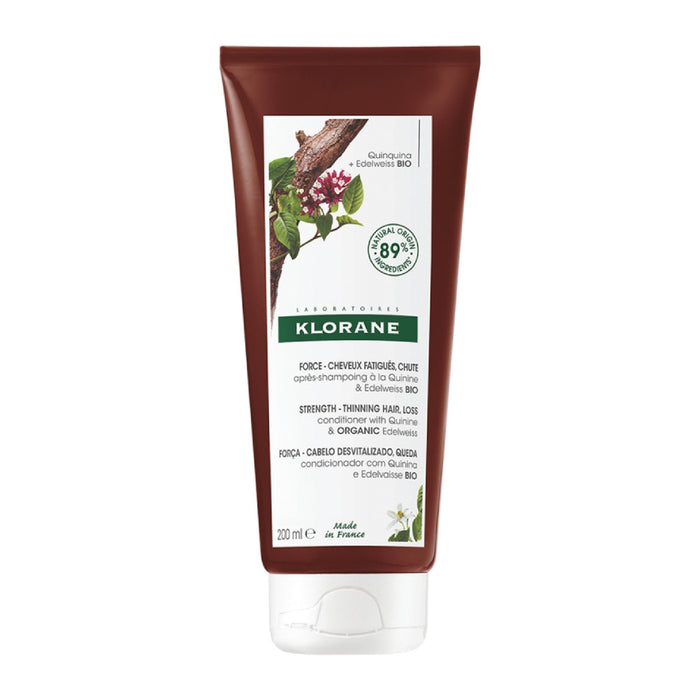 Klorane CONDITIONER WITH QUININE AND B VITAMINS
Revitalizing conditioner, for thinning hair, strengthens hair keratin for visible thickness. Hair is hydrated, detangled and full of vitality.
How To Use:
Use as a pre-shampoo treatment. Apply gel conditioner to scalp. After 2–3 minutes, wash with shampoo. Reapply conditioner gel. Leave on 2–3 minutes. Rinse.