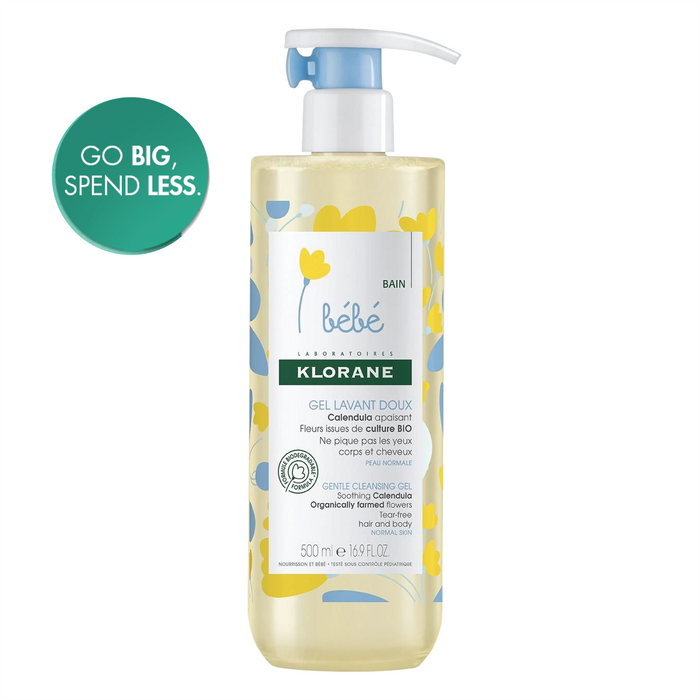 Klorane Gentle Cleansing Gel 500 ml
For Normal skin: Hair and body.
New biodegradable formula: With soothing Calendula obtained from organically farmed flowers. Rich in moisturizing agents, its formula with a soft and relaxing fragrance gently cleanses. The skin is protected against dryness, and hair is easy to detangle. Does not sting the eyes.
EFFICACY :
Excellent pediatric tolerance.
Good ocular tolerance: does not sting the eyes.
96% satisfaction after 21 days: skin is moisturized and protected against dryness.
How to use:
Lather on previously wet body and hair. Rinse in case of eye contact.
Expiry Date:2025