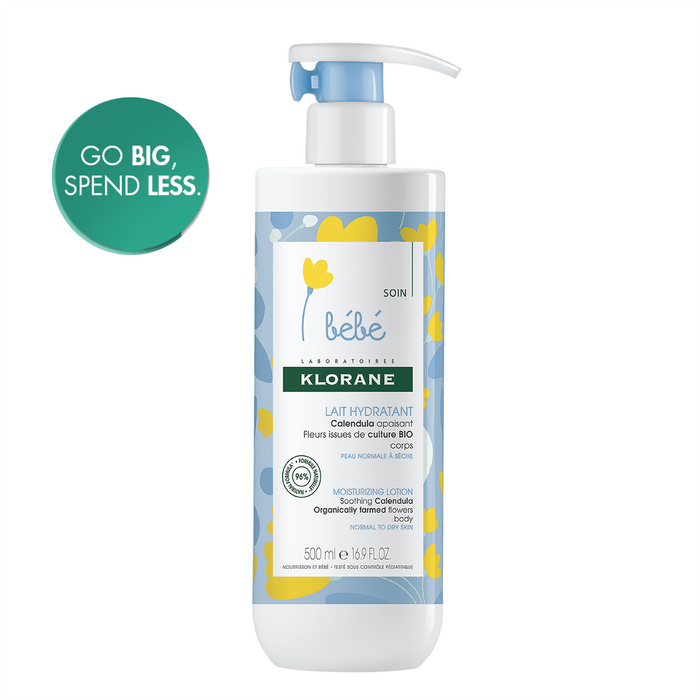 Klorane Moisturizing Lotion-500ML . 
Klorane moisturizer lotion ideal for daily moisturizing the skin of infants and babies.
New natural formula*: with soothing Calendula obtained from organically farmed flowers. Its formula made with 96% natural ingredients, with a soft and relaxing fragrance, intensely moisturizes, soothes and protects the skin against dryness.
Key Components
Calendula-->it's a soothing ingredient which helps to calm the skin that is extracted from biological plantations under the Mediterranean sun.
Indication
A daily lotion after bath for normal to dry skin.
How to use
Apply onto the baby's clean and dry skin with a light massage.
From birth, infant and baby.
Body.
Benefits
Soothes and moisturizes.
96% natural formula.
Safety
Suitable for all skin types.
Hypoallergenic.
Paraben-free.
Volume
500 ml bottle