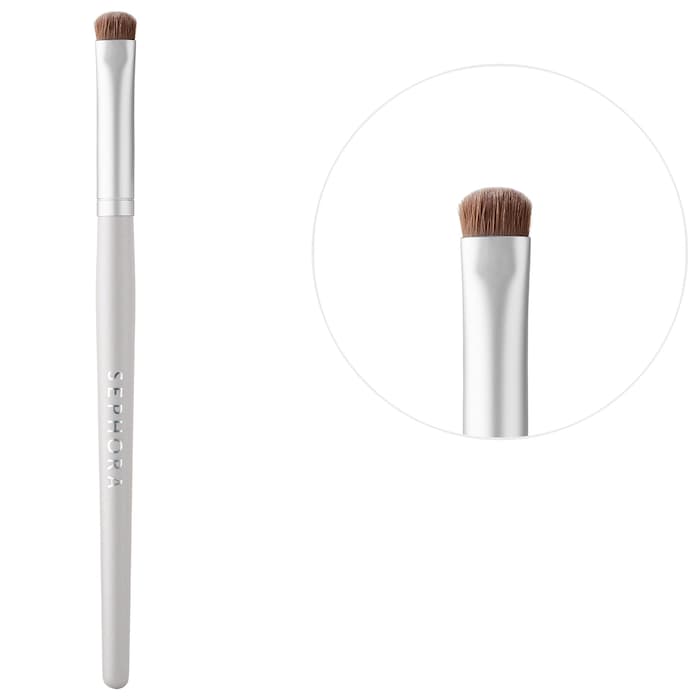 Sephora Collection Makeup Match Smudge Eyeshadow Brush
What it is: A vegan, smudge brush shaped to easily and precisely blend and diffuse eyeshadow or eyeliner onto the upper and lower lash lines.
What Else You Need to Know: This smudge brush is designed with a short, rounded brush head with dense fibers to easily apply, blend, and diffuse product with maximum control. Soft, synthetic, cruelty-free fibers work best with cream or powder formulas.