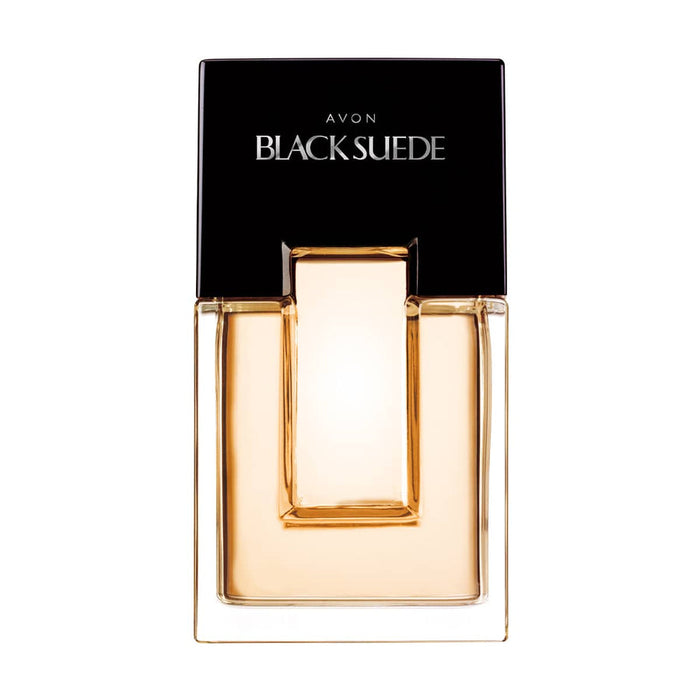 Avon Black Suede Eau de Toilette
Discover the perfect balance between charm and confidence with the oriental and woody scents in the Black Suede Eau de Toilette fragrance. Embrace the classic blend of fresh greens, leather accord and warm woods.
Experience the addictive draw of an intoxicating Leather Accord, as magnetic and strong notes of warm woods and fresh greens impress with a lasting appeal. A classic blend of soothing greens and tempting woods combined with the modern feel of leather gives you a scent of charm and sophistication. Soft to touch. Hard to resist. This is a timeless scent that lingers and lasts to give comfort.
Scent type: A fresh and warm blend.
Key notes:
    Top: Fresh greens.
    Middle: Leather accord.
    Base: Warm woods.
Size: 75ml.