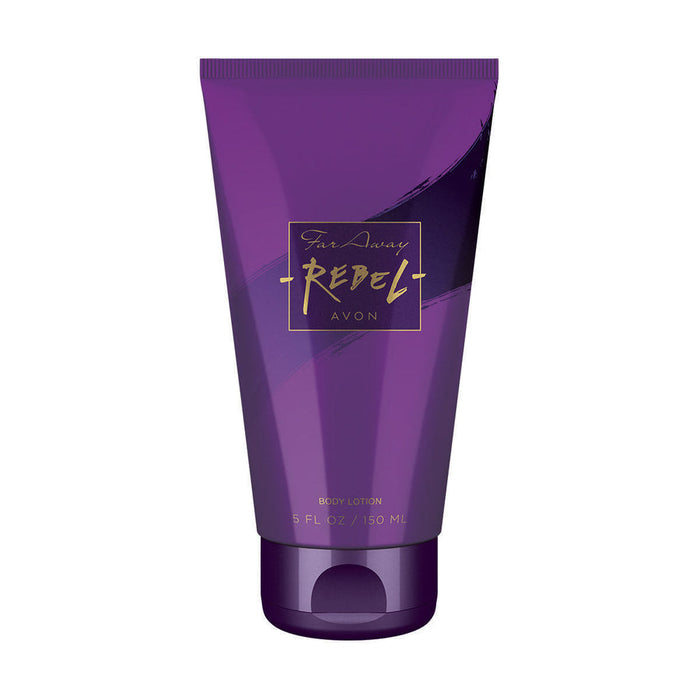 Avon Far Away Rebel Body Lotion
About me:
Far Away Rebel Body Lotion is a unique composition full of enthralling accents that the fans of lavish parties and an urban lifestyle will appreciate.
A powerful and addictive fragrance that allows you to be free to express your authentic self. Your soul is a rebel escaping with Far Away Rebel Body Lotion. Escape the ordinary with an unexpected star ingredient. The salty chocolate and toffee create a surprising scent that gets daringly sophisticated together with the Madagascan Vanilla and orange blossom. Show the world your rebel self with this long lasting scent.
Scent type: An unexpected but lovely blend of salty chocolate and toffee gives a unique scent.
Size: 150ml.
How to use:
Wrap yourself in the prismatic scent by using the scented and moisturising body lotion at the start o
f your day.