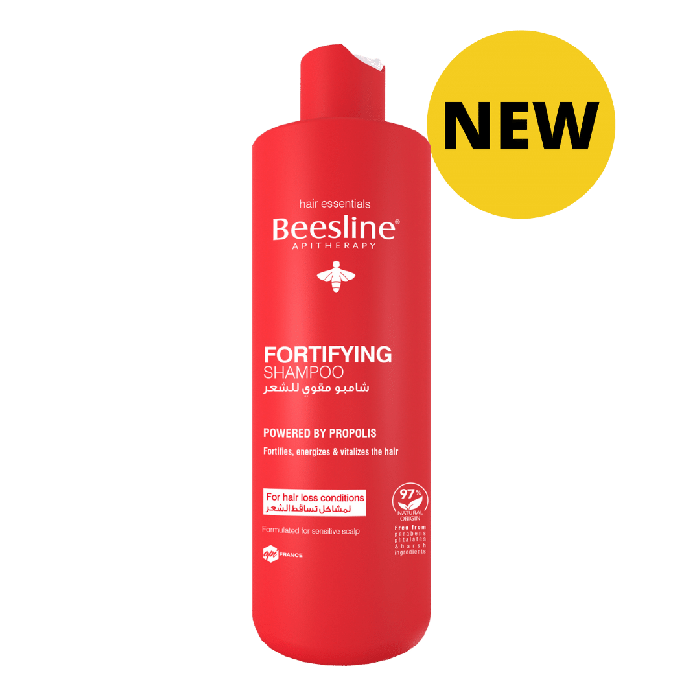 Beesline Fortifying Shampoo 400 ML . 
Beesline Fortifying Shampoo 400 ML: Rich in all-natural active ingredients; Propolis, Henna, Thyme, Sage & Rosemary, this shampoo helps fortify, energize and vitalize the hair. It adds body and thickens the hair shaft all while strengthening the roots and making it stronger. Performs best when used with the full Beesline Fortifying Range.
Key Components
Sage
Thyme
Propolis
Cinnamon Oil,
Green Tea
Indication
Pure & energized scalp
How to use
1. Apply to wet hair.
2. Lather gently onto scalp and roots for 3 minutes. Then, rinse thoroughly.
3. Rinse thoroughly with warm water.
4. Finish with Beesline Fortifying Conditioner. Style as needed.