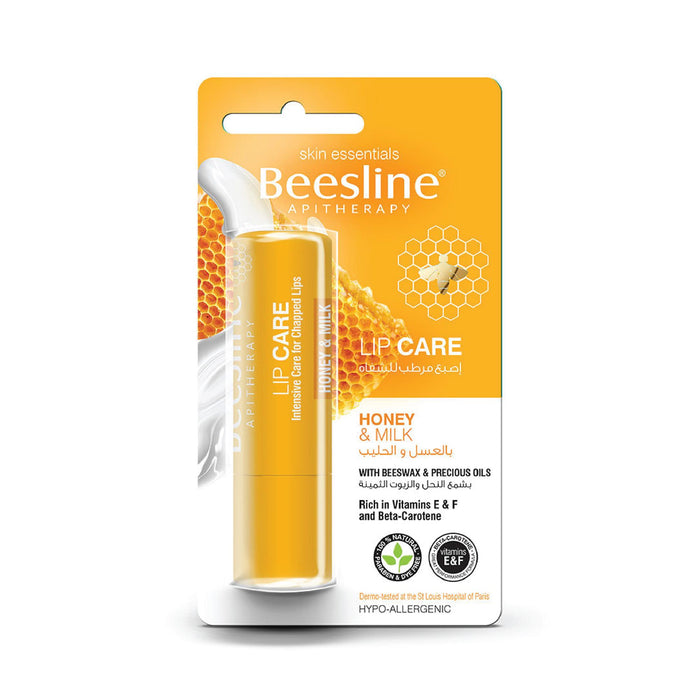 Beesline Lip Care Honey & Milk-4G . 
Beesline Lip Care Honey & Milk The ultimate cure for dry, chapped lips!

Key Components
Beeswax, Sweet Almond Oil, Wheat Germ Oil, Carnauba Wax, Carrot, Vitamin C & Vitamin E.

Indication
Lip care
How to use
Apply generously onto lips, as often as necessary
Use alone or as a lipstick base
Use throughout the seasons
For extra smooth lips, first exfoliate, then apply Lip Care
Benefits
Soothes, moisturizes & regenerates the lips sensitive skin through nature's healing beeswax & precious oils while protecting from external irritants.