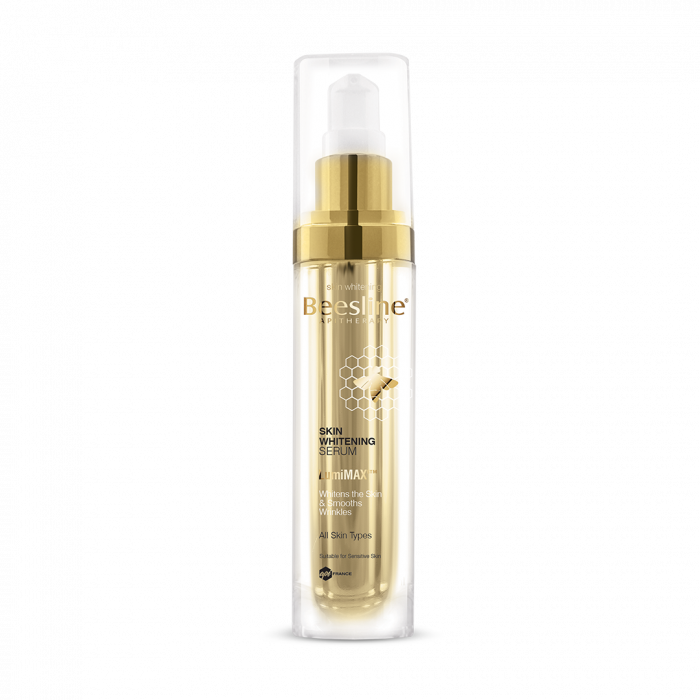 Beesline Skin Whitening Serum SPF
Beesline Skin Whitening Serum SPF 30-30 ML a lightweight corrective whitening serum with SPF 30 protection, formulated to hydrate & smooth fine lines while boosting radiance & evening skin tone to reveal a flawless complexion. For all skin types.
Key component
Beeswax.
Parsley.
Indication
Skin whitening serum with spf 30.
How to use
Use 2x per day (morning & evening). First, cleanse skin with Beesline Whitening Facial Wash, Soap, Facial Foam or 4-in-1 Cleanser. Rinse well, pat skin dry & then apply Beesline Whitening Toner using a cotton pad.Finally, apply serum to the face using gentle outward & upward strokes while patting the serum into skin.