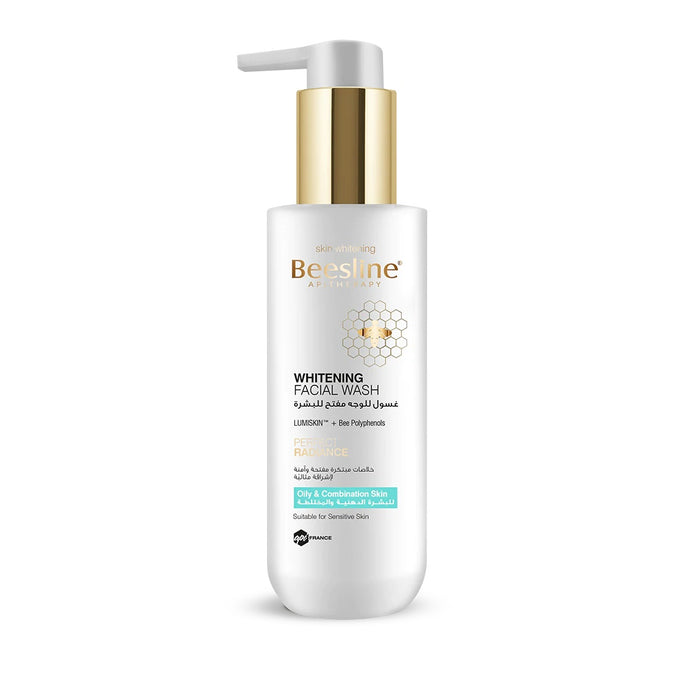 Beesline whitening facial wash 250 ml
Beesline Whitening Facial Wash-250 ML a gentle cleanser that removes dirt & oils while its natural whitening properties rejuvenate, brighten & even the skin's complexion. For oily to combination skin.
Key component
Honey.
Vitamin c.
Indication
Facial wash.
How to use
Use 2x per day (morning & evening) before applying daily skincare. Lather with warm water onto damp skin. Gently massage in upward, circular motions. Rinse well, pat dry & apply Beesline Whitening Day Gel or Night Cream.