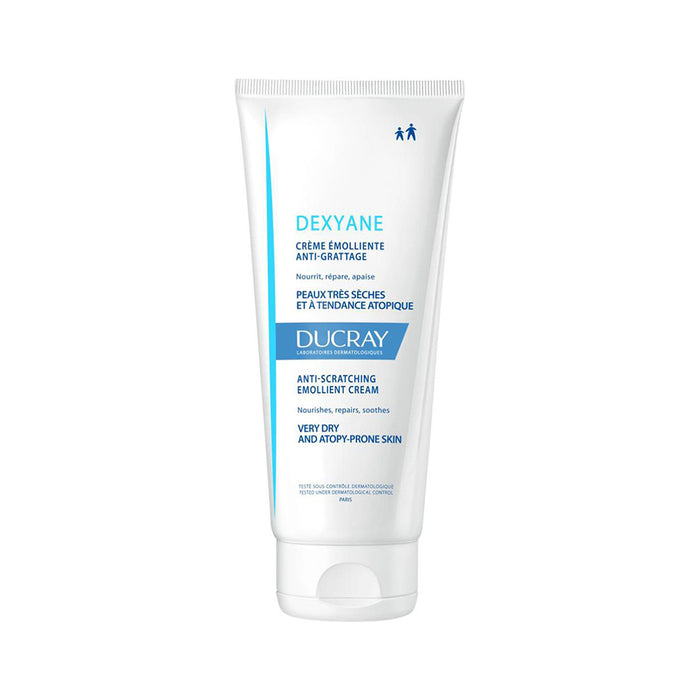 Ducray Dexyane Anti-Scratching Emollient Cream 200 ML
Ducray Dexyane anti-scratching emollient cream helps repair the altered skin barrier.
Nourishes and hydrates: highly nourishing safflower oil promotes the reconstruction of the skin's protective hydrolipidic layer. Hydroxydecine restores physiological hydration of the skin by stimulating filaggrin.
Soothes irritations thanks to the action of Beta-glycyrrhetinic acid and reduces scratching.
Limits the adhesion of S. aureus and Malassezia thanks to Isoleucin.
Its comforting, non-sticky galenic texture ensures the perfect balance between hydration and nutrition. Softness and comfort are restored to very dry skin prone to atopic eczema.
Key Components
Hydroxydecine
Beta-glycyrretinique acid
Isoleucine
Safflower Oil
Indication
Very dry skin, Eczema, Atopy Prone Skin
How to use
Apply once a day to dry areas massaging lightly until the product is completely absorbed.
Avoid contact with eyes. Since birth.