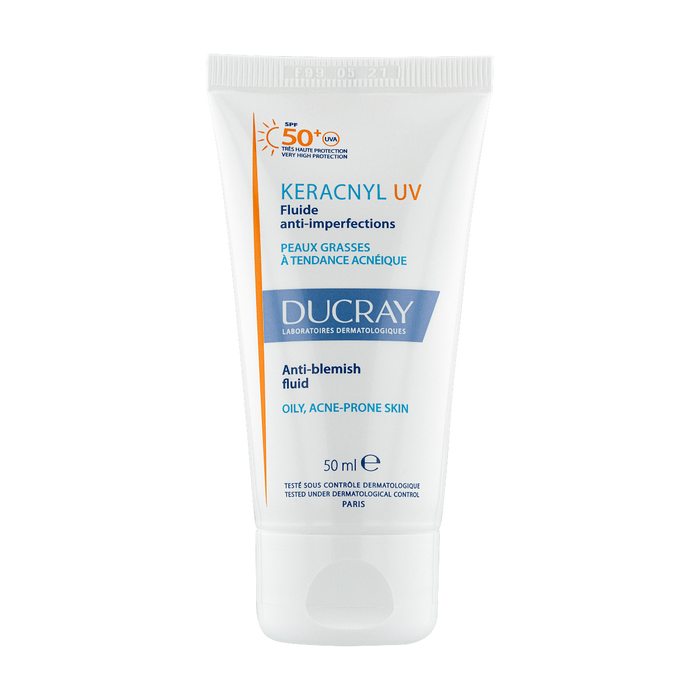 Ducray Keracnyl UV 50+ Anti-Blemish Fluid 50 ML
Very high SPF50+ Sun Protection helps reduce blemishes. The texture is fluid, non-comedogenic and water-resistant. It has a dry feel, leaves a matte finish and is a good make-up base. Benefits from the patented synergy of Celastrol and Myrtacine.
Key Components
Myrtacine
Celastrol
Patented UVA/UVB Filter Complex
Vitamin PP
Monolaurin
Indication
Blemish-prone and acne-prone skin.
How to use
Systematically apply a finger of product (2 mg/cm2) on the face and neck before sun exposure.
Reapply frequently to keep skin protected, especially after bathing or drying skin and after sweating.
Do not stay in the sun too long, even if using sun protection.