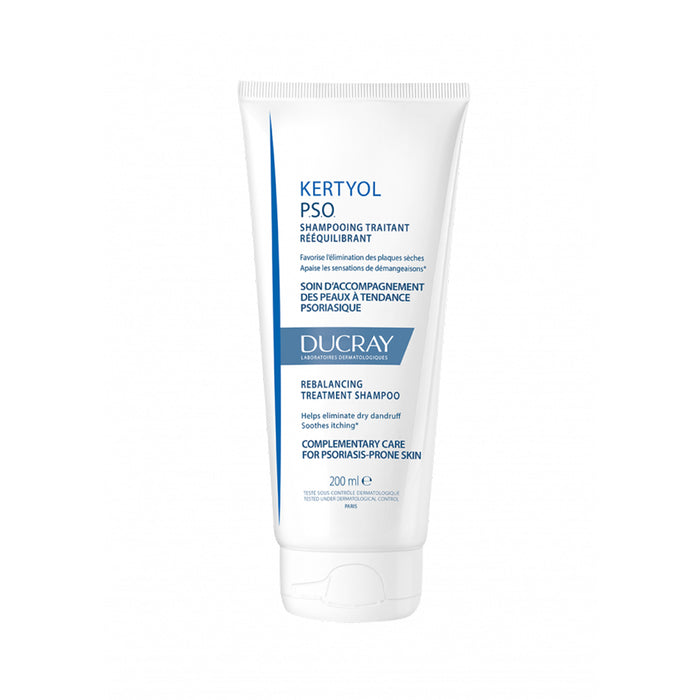 Ducray Kertyol P.S.O. Kerato-Reducing Shampoo 200 ML
Red plaques covered with relatively thick scales appear on the scalp. This shampoo helps eliminate scales and soothe redness and itching.
Key Components
Micronized sulfur
Salicylic acid
Ichthyol
Indication
Dandruff
How to use
Apply to a damp scalp.
Rinse.
Reapply and leave on for 3 minutes.
Rinse thoroughly.
Use 2 to 3 times a week for 6 weeks minimum.
Rinse in case of contact with eyes.
Starting 18 years old.