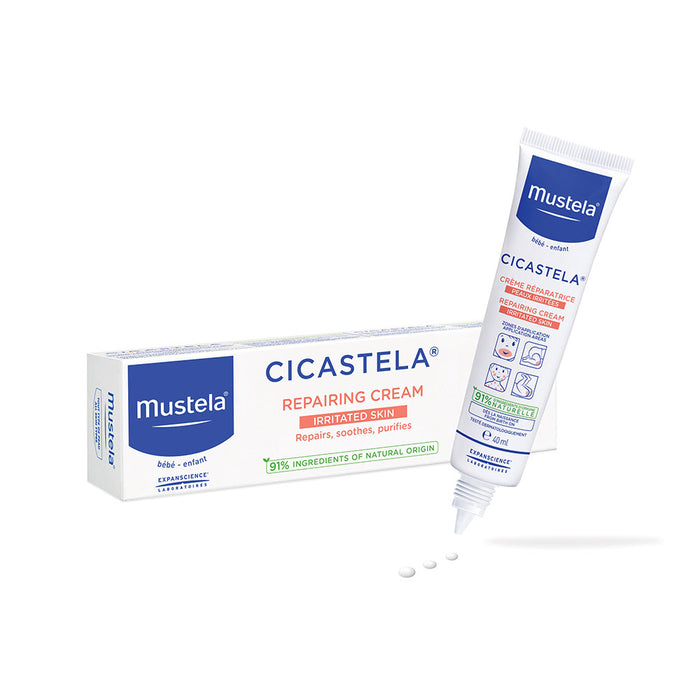 Mustela Cicastela Repairing Cream-40 ML
This Cicastela repairing cream is ideal for daily boo-boos of baby and child from birth on. 
Key Components
Glycerin and hyaluronic acid moisturize and promote skin repair, thus smoothing the skin;
Avocado fruit extract protects the skin barrier and preserves the skin cell's richness;
Copper and zinc have an antibacterial effect, hence sanitizing the skin;
Panthenol immediately soothes the feelings of discomfort.
How to use
Apply twice daily to clean and dry affected areas. Do not apply to ooze areas. If there is no change in skin appearance, consult your doctor. 
Benefits
Promotes effective skin repair (Hyaluronic Acid).
Provides immediate and long-lasting soothing comfort (Panthenol).
Purifies the epidermis (Copper-Zinc).
Protects the skin barrier to preserve its richness (Avocado Perseose®)