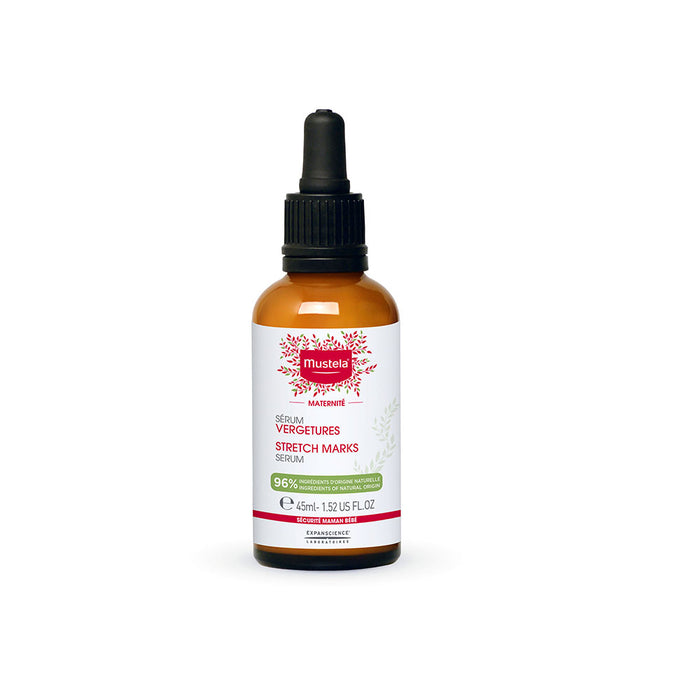 Mustela Stretch Marks Serum-45 ML . 
Mustela Stretch Marks Serum-45 ML for pregnant women and new mums acts on new stretch marks with a very targeted action. Formulated with maracuja oil, known for its highly moisturizing properties, this serum helps improve the appearance of stretch marks by strengthening and regaining the skin elasticity. It can be used during pregnancy and after baby's arrival.
Key component
Avocado oil.
Vegetable glycerin
Indication
Stretch marks serum.
How to use
Apply the serum with our convenient eyedropper, perfect for targeted application. Press the eye dropper and collect a few drops in your hand. Apply on stretch marks (but not on Ceasarean scar) Do this morning and evening for 8 weeks. Can be used safely while breastfeeding. Skincare to be applied morning and evening during 8 weeks.