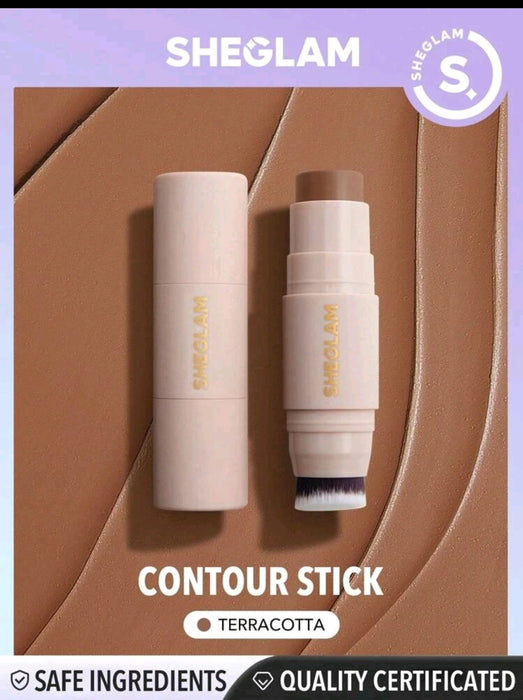 Sheglam Snatch 'N' Define Stick Cream Contour
A sheer contouring gel that helps create subtle, natural-looking contours for your face. Perfect for defining your cheekbones, jawline and forehead, the gel formula creates delicate shadows on the face; apply to facial contours where shadows would naturally be cast. It enhances your face shape to enliven natural features. Easy to blend, the formula will leave your face looking naturally chiselled and sculpted.
HOW TO USE
Apply to cheeks, jaw, and forehead as needed, blending out evenly. ATTENTION Avoid contact with eyes. Do not eat. Keep our of reach of children. Store in a dark, dry place not higher than 25 ℃ or 77 F. In case of redness or allergic reaction, please stop using immediately.
Benefits: Long-Wearing, Highly Pigmented
Type: Contour Stick
Color: Soft Tan
Texture: Stick
Finish: Natural