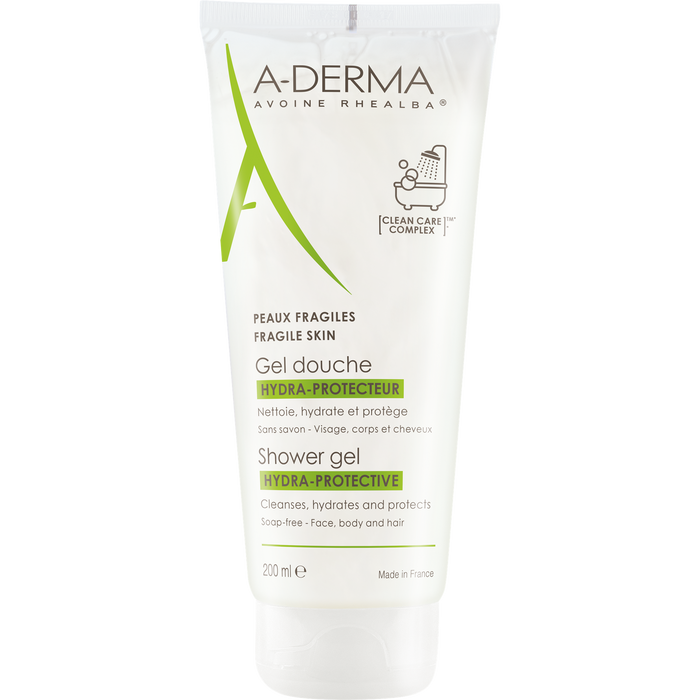 Aderma Hydra -Protective Shower Gel . 
A daily hygiene product for the whole family (> 2 years) that gently cleanses, moisturizes and protects fragile skin. It cares for your skin starting in the shower by leaving a protective film on the skin. Creamy foam.
Key Components
Rhealba® oat plantlet extract is an exceptional, all-natural active ingredient that rebalances, soothes and repairs fragile skin;
Glycerin draws moisture from the air and binds it to the skin, keeping it moisturized and shielded from environmental sources of irritation.
Indication
All skin types, including sensitive.
How to use
Lathering on damp skin under the shower.
Rinse with clean water.
Benefits
Gently cleanses the skin without disturbing its natural balance.
Provides long-lasting hydration; soap-free.
Volume
200 ml
---