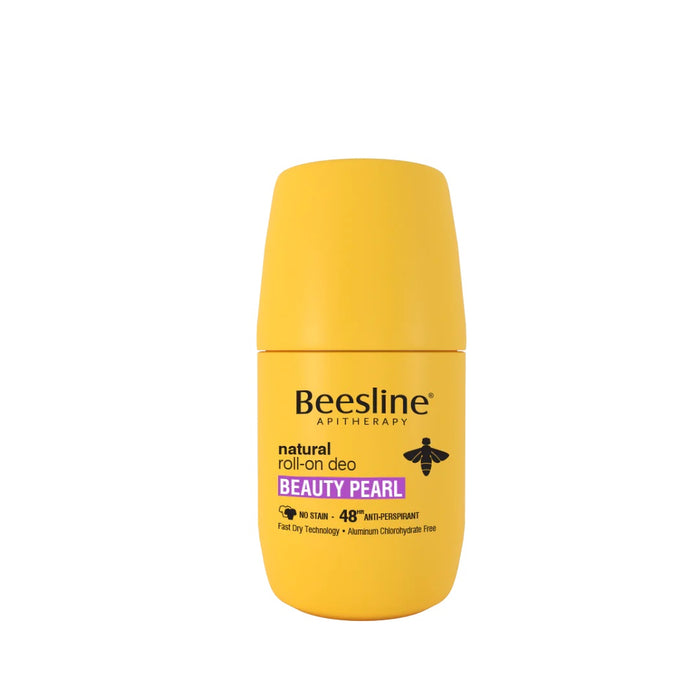 Beesline Natural Roll-On Deo - Beauty Pearl
Beesline Natural Roll-On - Beauty Pearl: A fast drying, safe & highly effective 48hr antiperspirant deodorant that works to fight body odour, adsorb moisture & soothe the skin. For clean & radiant underarms. No Trace formula on Black & White Clothes.
Key Components
Aloe Vera
Alum Rock
Vegetable Glycerin & Ethylhexylglycerin
Indication
Clean & Fresh Underarms
How to use
1. Use daily.
2. Apply to clean, dry underarms.
3. Allow to dry before dressing.
4. Reapply after heavy physical act
ivity or bathing.