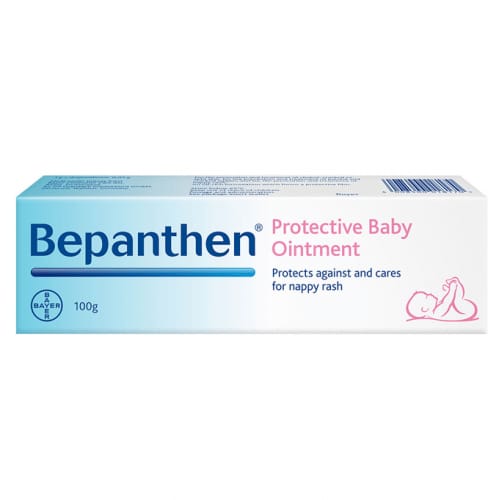 Triple action benefit that is gentle for the skin
Bepanthen Baby is hypoallergenic, free from colourant, fragrance, and preservatives. It performs a Triple Action to soothe, protect, and care for your baby's delicate skin.
    Soothes
Bepanthen Baby helps soothe sensitive skin prone to dryness and chafing with its gentle caring ingredients.
    Protects
Bepanthen Baby reinforces a strong yet breathable layer that helps protect the most delicate skin from further irritation. It forms a strong continuous protective layer for up to 10 hours1 which is known to protect your baby's skin right through the night.
    Cares
Bepanthen Baby contains Provitamins B5 (Panthenol) which aids skin recovery while caring for the dry and sensitive skin. It has also been proven to reduce friction during application by up to 27% compared with zinc oxide topical preparation