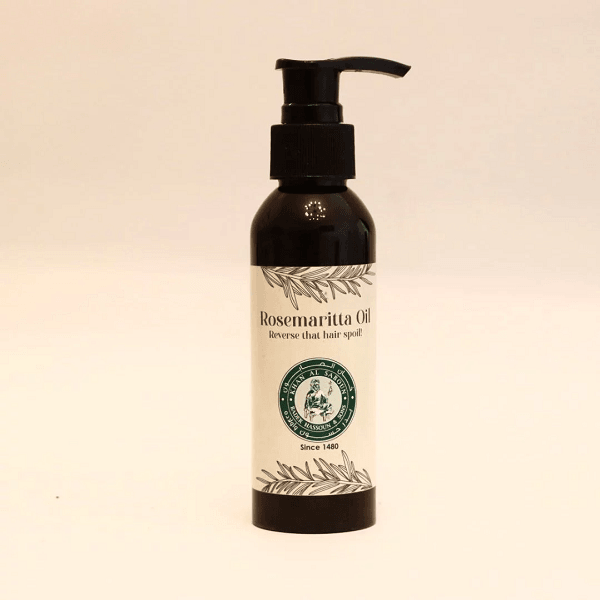 Khan Al Saboun - Rosemary Hair Oil
1-Hair growth stimulating.
2-Prevents premature hair graying.
3-Beyond stimulating for your hair follicles.
 how to use -
- Massage the scalp and leave for a minimum of 1 an hour or overnight, apply rosemary scrub on wet scalp, wash with rosemary shampoo then apply the rosemary mask and rinse it off.