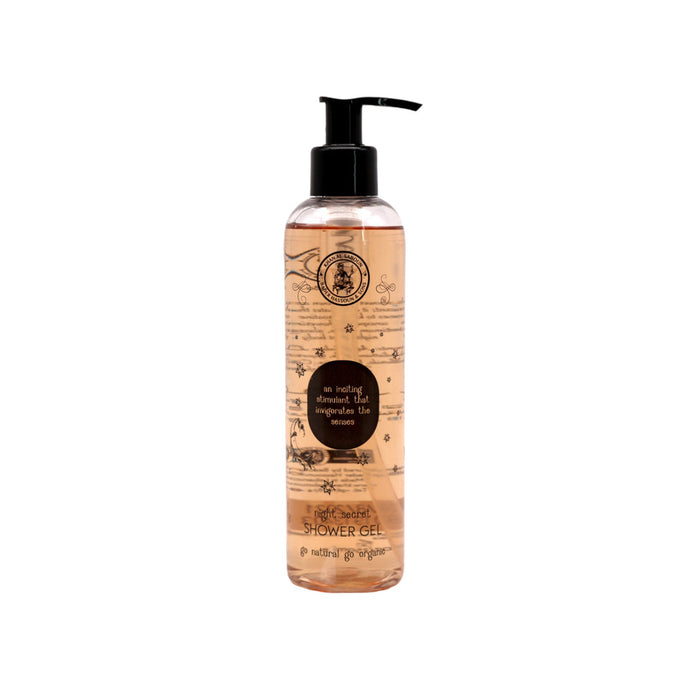 Khan Al Saboun Shower Gel Night Secret
Invigorates the senses. Guarantees to kill the routine. An unexpected showering experience. Fragile and feminine scent. Nice smelling fragrance for the modern youth.
Application
apply a small quantity on the luffa or hand during shower and add a few drops of water, gently rub your body for 2 minutes then let the skin absorb the scent and wash it again with water. For optimum results, always follow with body oil to allow the freshness sink into your body and soul.
Ingredients
Aqua, Vegetable Glycerin, Tocopherol (Vitamin E), Coconut Extract, Sodium Chloride, Olea Europaea (Olive) Fruit Oil, Prunus Amygdalus Dulcis (Sweet Almond) Oil, Fruity Milk Shake Oil, Citric Acid.