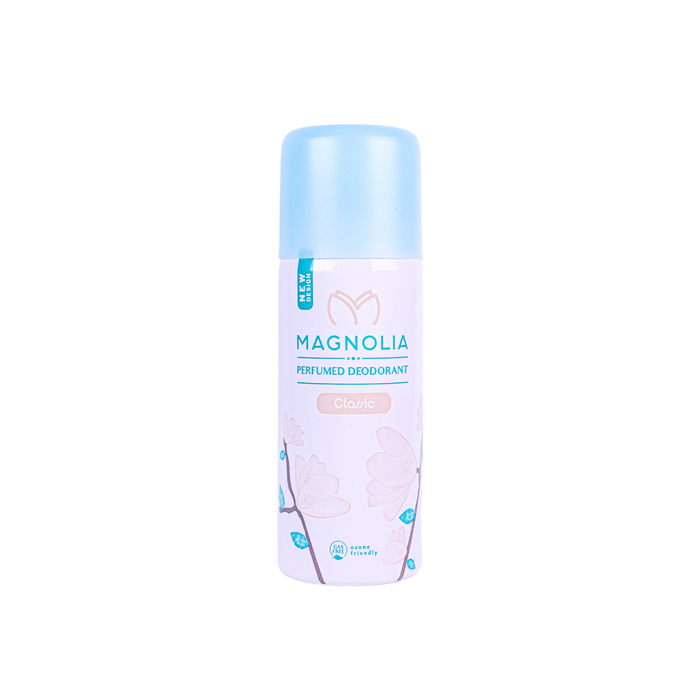 Magnolia Perfumed Deodorant Classic 150ml
Magnolia Classic deo vapo is a white floral cult-favorite perfumed deodorant for women. Formulated without gas, this atomizer combines the benefits of being eco-friendly and giving you a boost of freshness throughout the day.
Inspired by you, this delicate light scent brings back all the nostalgic memories of everyone that has used it at some point in their life. The same Magnolia Classic signature scent that you know and love is now back with a revamped packaging. Embark on this journey down memory lane with us.
Top notes are Magnolia and Apple.
Middle notes are Lily, Gardenia, Tuberose and Jasmine.
Base notes are Oakmoss, Musk, Cedar, Sandalwood, Patchouli and Vanilla.