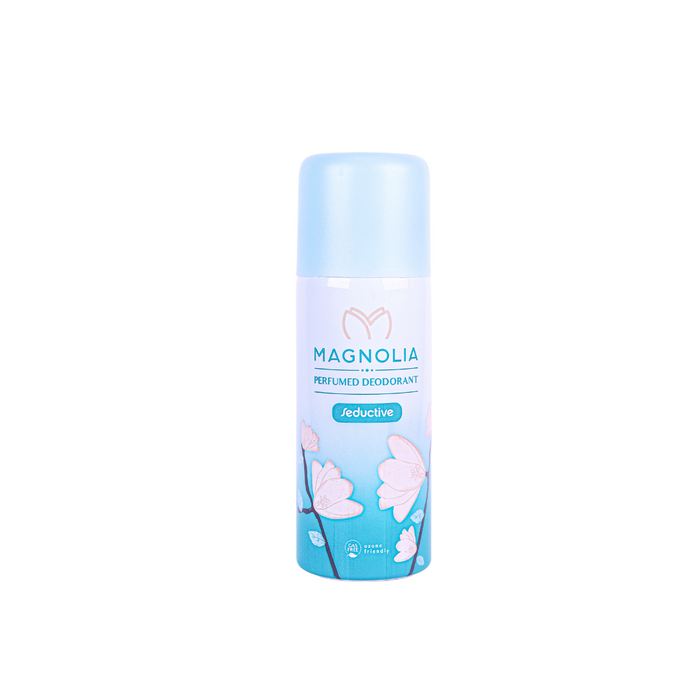 Magnolia Perfumed Deodorant Seductive 150ml
Magnolia Seductive deo vapo is a clean crisp floral perfumed deodorant with a fragrance full of femininity.
Inspired by You, this light floral seductive fragrance is a mix of freshness and femininity ,unleashes a wave of refreshing and wonderful sensations.
Blends with natural body fragrances and keeps you smelling fresh for hours together
A classic fragrance suitable for gift giving on any occasion throughout the year
Top Notes are Bergamote, Blackcurrant, Melon and Apple
Middle Notes are Violet, Jasmin and Rose
Base Notes are Soft Woods, Amber and Musk.