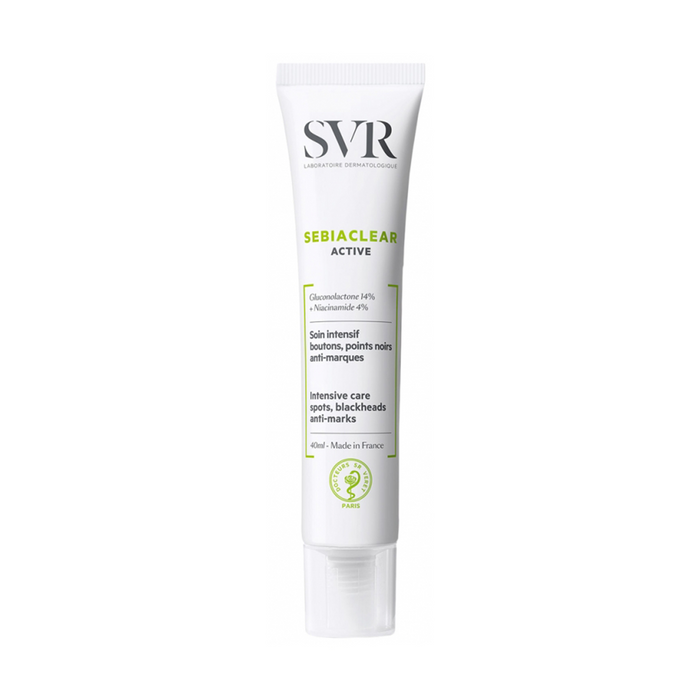 SVR Sebiaclear Active-40ML . 
SVR Sebiaclear Active is an anti-acne care with a long-lasting moisturizing and mattifying action that eliminates imperfections and reduces facial marks caused by acne, while being an excellent make-up base.

Key Components
14% Gluconolactone that refines skin texture and purifies,
4% Niacinamide which limits bacterial proliferation,
Mattifying agent that regulates excess sebum.


Indication
Acne, excess sebum. Combination to oily skin.

How to use
Apply SVR Sebiaclear Active at mornings and/or evenings, evenly on the face.


Benefits
Regulates excess sebum and limits severe blemishes.