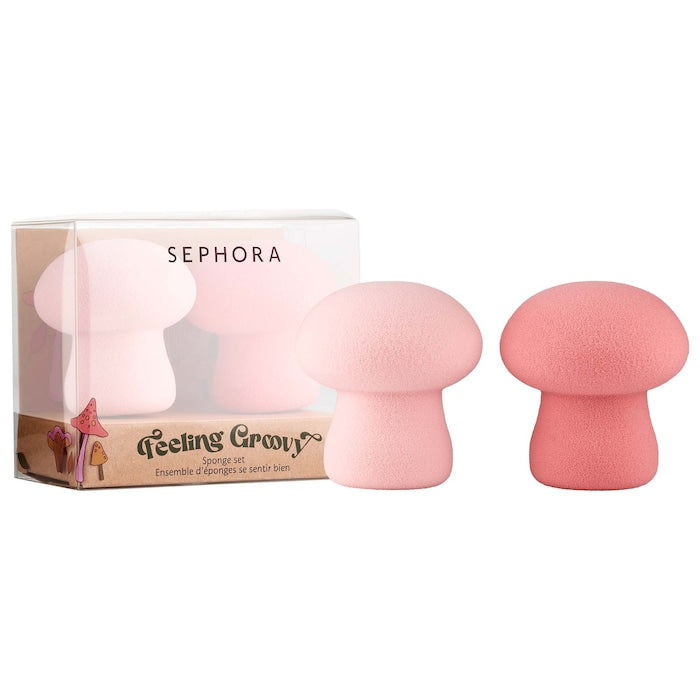 Sephora Collection Feeling Groovy Sponge Set
What it is: A two-piece, latex-free, mushroom-shaped sponge set that applies and blends makeup beautifully for a flawless finish.
What Else You Need to Know: These mushroom-shaped* sponges have a rounded button top and a stem base for expertly applying product. The sponges are latex-free.
This Set Contains:
- 2 x 1.49" x 1.61" Mushroom-Shaped Sponges
*Sponges do not contain actual mushrooms nor are mushroom derived.