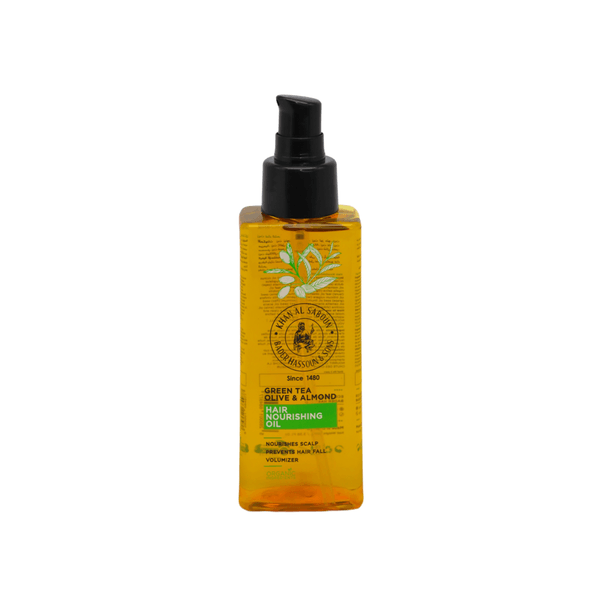 Khan Al Saboun - Green Tea Olive & Almond Hair Nourishing Oil
Transformed your hair from damaged to lustrous.
    Repair the hair fiber.
    Provides natural proteins to the hair,
    Boosts scalp circulation.
    Moisturizes the hair.
    Magical results in regenerating your hair and stimulating its growth leaving behind a savory scent.
    Highly recommended to newborns who suffer from empty hair gaps on the head for it nourishes the roots to grow the hair
how to use 
Apply a spoonful of this mask to your clean hair. Massage evenly with your fingertips working from the roots to the tips until the scalp absorbs the oil completely. For optimum results, cover your hair with a hot towel and leave it for 3 hours or during the night then wash your hair. Repeat it twice a week.